Pool Resurfacing, Orlando, FL
Here at Professional Aquatic Services, we provide the best and most contemporary craftsmanship to all our customers in Orlando, FL. We are dedicated to transforming pool areas into a design that reflects your personality or home's exterior. Our team is composed of licensed, skilled, and experienced pool resurfacing professionals who will provide you with the best pool remodeling or pool restoration services in your area.
When you need us, we will come to you and inspect your swimming pool area. From there, our team of experts will inform you about the condition of your pool and let you know, with utmost honesty, the best options to bring it back to shape. In short, we will provide your options so that you can make an informed decision for this special structure on your property. We also offer reliable pool repair, pool maintenance, pool equipment repair, and new pool equipment installation services.
Learn more about how we can help you renovate your pool area when you contact us today.
FREE POOL SERVICE OR RENOVATION QUOTE
Pool Repair | Pool Resurfacing | Pool Maintenance
Pool resurfacing is not simply about replacing the old coat of your pool's surface with a new one. Instead, it is about renewing its quality, fixing pool leaks, and extending the life of your swimming pool. We want to help you improve the condition of your investment for its safer and more convenient use every day. Pool resurfacing also contributes to properly balancing the chemicals in your pool water. We also offer concrete, pebble, plaster, and fiberglass pool resurfacing services. Talk to us so you can determine which material is best for your budget, the most durable, and the one that requires the least maintenance.
Related to this service is pool replastering. Our pool replastering service is the application of new mortar for your concrete swimming pool. It is intended to enhance the integrity of its structure and improve its looks. The pool resurfacing cost and pool replastering cost here is affordable. When you choose us, we can improve your structure, and this can add value to your property.
The pool deck is a basic part of your swimming pool. It is the area immediately surrounding your pool. It is also referred to as the pool patio where you can find the tables, chairs, and other pool furniture. This adds style to your swimming pool area. If your pool deck has been existing for years, maybe it is time to remodel it. You can tell us your vision or idea for your brand-new pool area, and we will give you our professional recommendations to improve your design.
At Professional Aquatic Services, we prioritize the safety of our customers. That is why we promote pool remodeling services that ensure the floor of your swimming pool area is slip-resistant. There are many materials to choose from and we can install them all. From acrylic and travertine pavers to brick pavers, we specialize in pool deck pavers that are slip-resistant and are very aesthetically pleasing.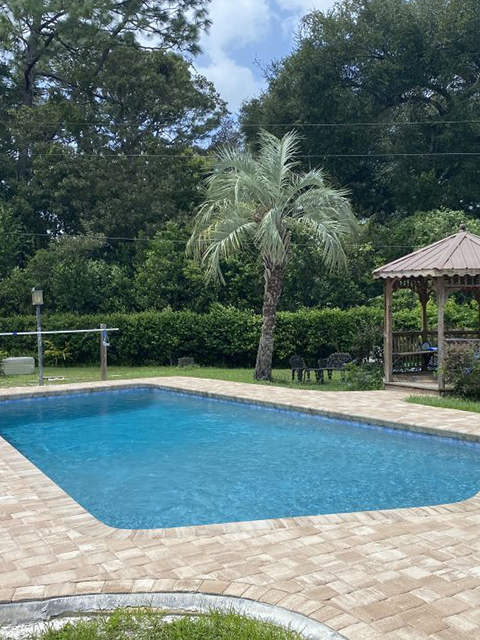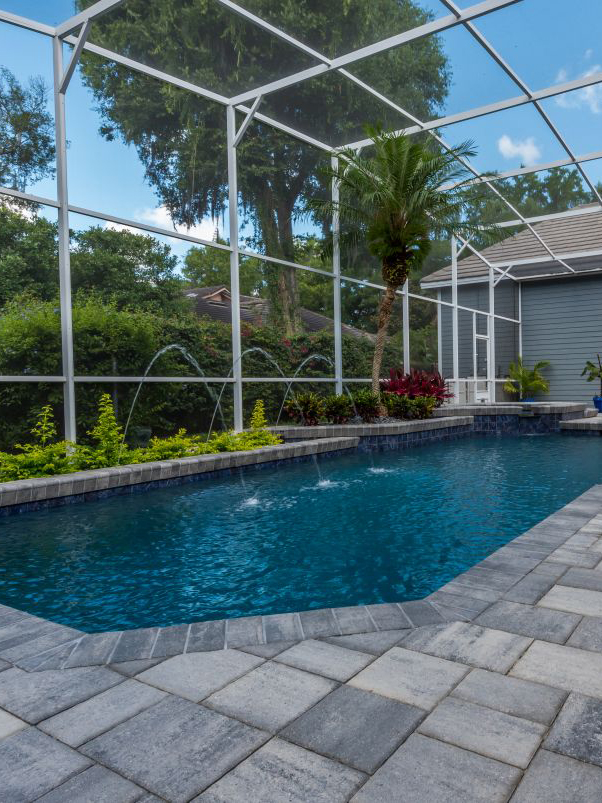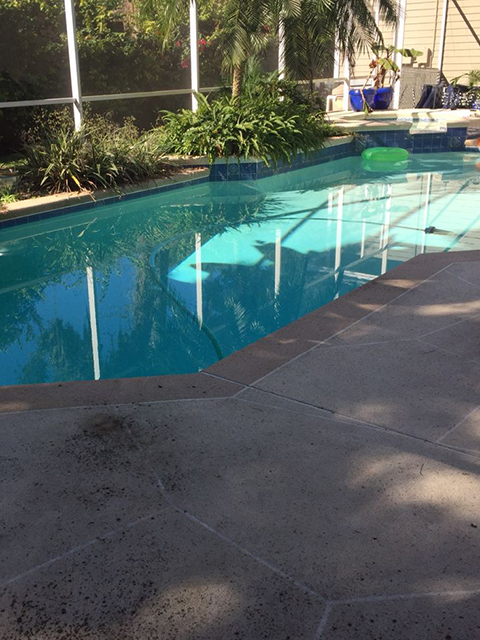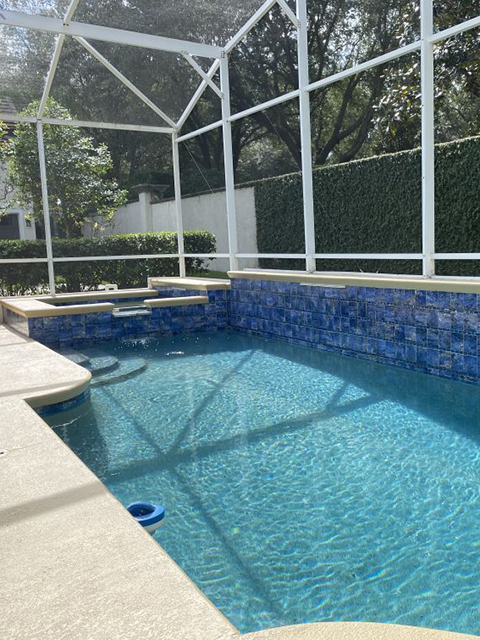 Pool Tile Installation Orlando, FL
Your tiles can tell you if your pool has substructure damage. When it begins to have cracks or be broken to pieces, you may need our services soon. From pool inspection to pool repair, we can help you determine if your tiles need replacement or not. Our new tile installation service is a great pool remodeling option to revive the shine and shimmer that your pool water once had. 
We can install porcelain tiles, stone pool tiles, and glass tiles. We can create artistic patterns and designs that can be the centerpiece of your pool. Whichever you prefer and whatever the design you like, we will work with you to achieve it. We also have trendy designs that you can consider when you do not have a design yet. Our team will upgrade your pool tiles and of course, make sure that it is safe for your use, especially for children. 
Come to us for top-notch residential pool services that are cost-effective. We are dedicated to our work and craft, especially with remodeling your swimming pool area. You can look at our previous renovation jobs so you can see how serious we are in the work that we do. Professional Aquatic Services is the pool service company in Orlando, FL that can take of all your pool care needs. We also offer top-rated pool repair, pool maintenance, and new pool equipment installation services.