YOUR PARTNERS IN POOL CARE IN CENTRAL FLORIDA
---
FREE SERVICE OR RENOVATION QUOTE
LEARN MORE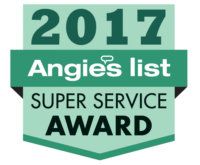 SERVING ALL OF CENTRAL FLORIDA
We handle the pool. You handle the weekend.
Your pool is an investment. It's also a big part of your lifestyle. We make sure your pool is the best it can be, so you can spend time grilling, swimming and catching some rays instead of skimming and cleaning.
To keep your pool in top shape, we offer weekly cleaning, chemical service, and equipment replacement and repair, as well as complete pool, deck and tile renovation. We're also a warranty center for Jandy and Pentair and can service or replace their equipment free of charge.
If you've not had time to properly maintain your pool, and it needs a little fine tuning, a one-time clean may be just what you need. Normally, with just one visit, we can clean your pool, backwash the filter and balance all the chemicals to give your pool a fresh, clean rejuvenation. We will also check the working condition of your pool equipment and make suggestions that may help you save money and time.
Has your old pool seen better days?
Update the entire look of your swimming pool surface with the latest quartz or pebble finishes. With multiple colors to choose from, you can dramatically change the appearance of your pool, turning it into a tropical paradise.
Tile
Choosing the proper size, color, and type of tile for your deck and interior finish is crucial when renovating your pool deck or interior finish. That is why we will be right by your side as you choose from the numerous colors and designs available.
Decking
Today we have much more to offer than just the typical acrylic decking. From the various colors and styles of brick pavers, to the elegant feel of travertine, or the tropical ambiance of flagstone, let Professional Aquatic Services help you fashion the pool of your dreams into reality.
Whether you're looking for a new pump, filter, salt system, heater, or automation system, look no further. We pride ourselves in keeping up with the latest and most energy efficient equipment available. Replacing your existing pool pump you could save as much as $110 a month!
We fix just about anything on your pool, including motors, time clocks, filters, pool/spa lights, automated valves, salt systems and much more.
Acid Washes
Drain and Cleans
At times, pools are so neglected for various reasons that it becomes more cost-effective for customers to have their pools completely drained and refilled. But before the pool can be refilled, the walls are soaked with a chlorinated mixture that eats away at algae, which cannot simply be brushed away. We strongly recommend that if you feel your pool is in this type of shape, that you not try to perform a drain and clean on your own. The risk of "pool-popping" is simply too high. Please contact us so that we can help you.
HERE'S WHAT OUR CUSTOMERS SAY.
"A big thanks to you and your team. Gary and Eddie were fantastic. I wish all companies valued customer service the way they did for Jana and I. The tile looks amazing, and we can't wait to dive in. Thanks again!"

– Mark

You go above and beyond to help me save money. I'd recommend you to anyone I know with pool issues. I hope you always do business this way, because if you do, you'll never lose a customer."

– Barbara

"I've bragged to my friends and neighbors about your service! We are extremely happy with your work. You are honest and did everything that you said you would do. Not only professional, but very neat, also. Thanks again for everything!"

– Karin
LET US BE YOUR PARTNER IN POOL CARE.
---