One of the best ways to spend a weekend at poolside is to fire up the grill. Who doesn't love sipping a beverage while waiting for those coals to get hot?
And one of our favorite poolside grilling recipes is a German Beer Brat. Bratwurst is a favorite of tailgaters and party lovers everywhere. If you like a grilled hot dog, you'll love brats.
We picked this recipe up from some friends in Chicago. It's a hearty, mouthwatering meal that goes great with a beer and a sunset. It goes just as well with a cool glass of lemonade and that paperback you're working on poolside.
Try our beer brats the next time you grill poolside. And let us know what you think by rating our recipe.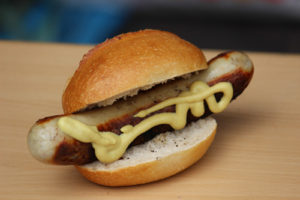 Beer Brats
2017-03-15 23:56:38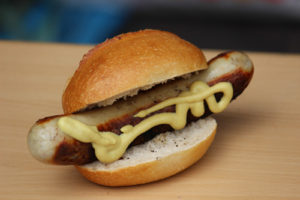 Ingredients
2 packages Johnsonville Original Bratwurst
2 14.5 oz cans Sauerkraut
2 cans Guinness Stout
2 pkg Sausage Rolls (or hot dogs buns if you prefer)
Mustard (Spicy or Dijon is best)
Instructions
Empty sauerkraut into large pot
Pour beer into pot of sauerkraut and heat to simmer
Grill brats until juices inside begin to hiss
Remove brats from grill and transfer to sauerkraut
Simmer in sauerkraut 10-15 minutes
Place brat in a roll, add sauerkraut and mustard
Notes
We like using Guinness in our brats because it gives them a rich, complex flavor. But any beer will do, and you can try different brews for a different taste.
Low and slow is the way to go. Don't fry your brats quickly; let them grill slowly to cook them through.
Don't like sauerkraut? Try placing an aluminum pan on the grill, with some butter and onions. Transfer the cooked brats into the pan for a bit to impart a sweet, tangy flavor.
Professional Aquatic Services https://professionalaquaticservices.com/
---
Want tips on keeping your pool in top shape? Become a subscriber and download our FREE ebook, Simple Fixes to Save Money & Save Your Pool.