Planning a pool remodeling project is no small task and can seem overwhelming at first. However, one of the best ways to handle overwhelming projects is to break them down into smaller, more manageable tasks/stages. So, when it comes to a project as complex and abstract as pool renovation, what exactly does this look like? 
Luckily, we've got plenty of experience in the field (duh) and are here for you every step of the way. However, there are a few things to keep in mind before beginning your project that will help it be as seamless and as successful as possible. Firstly, know that swimming pool remodeling is a big project that will require a good amount of patience, as well as other resources like money or time. The average pool remodel cost can range from $4,500 to $15,000, with a HUGE variance (as in, your project could be well under or over this range). 
The point is, be prepared to be patient, do your research, hit some setbacks along the way, and know that it will all be worth it when you're soaking in the sunshine using your beautiful newly done pool.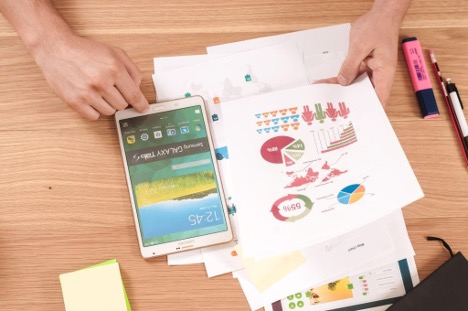 Money rules the world, unfortunately. So you'll want to set a budget first. This practical step will help you avoid looking into ideas that you can't afford, or missing out on upgrades that could have been done had you taken inventory of what you could afford and had to spend. This is also the best place to start because it helps you narrow down the direction and scope of your project right off the bat (read; it reduces overwhelm).
Part of what makes these projects feel so overwhelming at first is that you've either got tons of ideas or none. Either way, it's not a helpful spot to be in when beginning a project. The next thing you'll want to do in order to obtain direction for your project is to peruse some inspiration. Smile, this is the fun part! This can be as easy as hopping on Pinterest and typing in "swimming pool remodeling", googling "pool renovations near me" or simply educating yourself on pool restoration. 
Some of us got the creative gene, some of us not so much, and that's okay. Take your time. Brose magazines, google pictures, whatever it takes to find a direction that speaks to you. Take this time to get an idea of the latest trends, your preferred style, and what makes sense for your home. Importantly, it's helpful to categorize ideas into reach (maybe a stretch in the budget/time you have), realistic (can definitely be done), and very attainable (can easily be done well within budget and time constraints). Categorizing ideas this way will leave you with an organized list of options to choose from in the next stages of your project. 
This is where you'll begin looking into swimming pool resurfacing companies and pool renovation contractors. Be patient, and be methodical. The more detail you have about your project and goals, the more accurate the quotes you obtain will be, so it's best to wait until you're through with your planning/inspiration stage and have a solid idea of what you want. Make sure that the quotes you obtain are thorough and include estimates for materials, labor, and time for the project.
4. Research and Choose Contractor
Once you've obtained several quotes, it's time to take a deep dive into several pool remodeling companies. Read Google/Yelp reviews, ask your friends and family who have had similar pool renovation projects (or even smaller projects like pool resurfacing or pool refinishing) who they've used and what their experience was like, look at examples of their work, and take quotes into consideration. 
One of the golden rules of project management is that there is a trade-off between time, money, and scope. In order to maximize one, there must be sacrifices in the other. With that said, decide which is the most important to your project, which one is moderately important, and which one is least important. Additionally, be prepared to be flexible with the ones that are less important.
What's that saying? If something can go wrong, it will go wrong? While it may not be as morbid as that, there will likely be some road bumps along the way (as with any project of any kind!). Stay focused on your end goal, and get really clear on what your priorities are. 
Are you thinking about a pool renovation? Check out our work for inspiration, and contact us today to discuss your vision. We pride ourselves on being the best pool professionals in the market but don't take our word for it. Give us a try, and see for yourself!